Sunday's Slippers
A few Sundays ago, after a hearty walk around the Makati shopping district (do they still call it that?), C. once again treated me to another pair o' these (thank you!):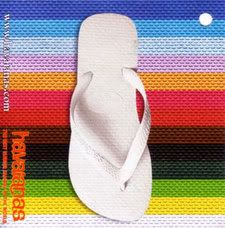 At first I thought I was imagining it in order to justify the cost (>10 x the cost of a pair of Spartans?), but heck, they really are loads comfy.
Which brings me to the next stage of my experiment. Let's put a tiny Philippine flag decal on our local slippers and start exporting them to Europe.