Weekend
On our way to Subic two weekends ago, C. and I took a detour to visit the Bacolor Church in Pampanga. I had never seen it before and was amazed. When Mt. Pinatubo erupted, lahar flowed through the town, burying homes and cutting in half the church's original height of almost 40 feet. There was a mass when we visited so we could only peek into the church. What was once most likely an airy interior now looked like a one-story church with unusually low rafters.
How little of the church was left unburied in lahar becomes more apparent when you visit the back of the structure.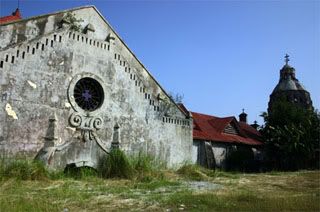 Even creepier is the cemetery directly behind it.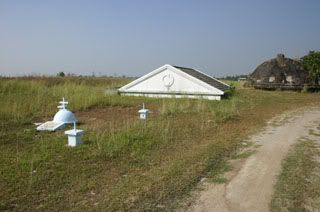 I love our weekend trips.