Remedios' Photos
I've been cleaning out over the last 3 weeks, and in the process found a stack of documents that belonged to my maternal grandmother. She passed away in the mid 1990s and I regret that she didn't live longer, so that I could have enjoyed her company as an adult.
When we were little, she would pull out her slide projector and show us photographs of her and the places that she'd visited. I remember photos of Hong Kong, Spain, Egypt, Israel. She liked to travel, and no doubt inspired my own desire for the offbeat and exotic. I wonder though if she is disappointed that I haven't traveled more at my age. Or does she forgive me, knowing that my problem is currently just the lack of means, more than longing, which I'd like to think is intact from my childhood?
I don't remember if she ever went to Japan. These two beautiful photos look like store-bought souvenir prints, maybe someone had given them to her. Or maybe she did go see Fujiyama after all. She raised 6 children on her own, did a lot of things people thought were too difficult for a single parent during her time.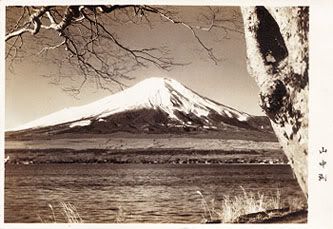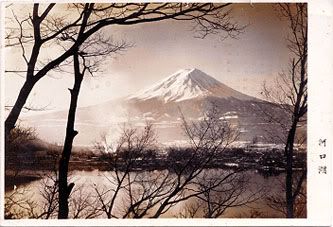 This one has no inscription on the back, so I don't know where or when it was taken.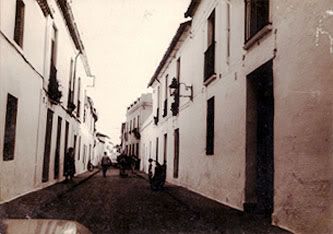 It reminds me of
Carlo's own photo,
taken in Intramuros last year.
I miss this strong woman.