Picture Pack Rat
Two weeks ago I did more sorting and cleaning in the office. I went through so much stuff that I just KNOW i kept for a reason -- mostly for reference, sometimes (though very rarely) for posterity. But looking through them I realized I didn't really need or want to keep anything anymore. I ended up throwing out practically everything.
Online photo storage though is a great idea. Now I can be a pack rat without feeling guilty -- all I have to do is turn digital. Here are some beautiful pictures (ordinary deskjet printouts actually) that were given to me as placeholders for a project I worked on eons ago: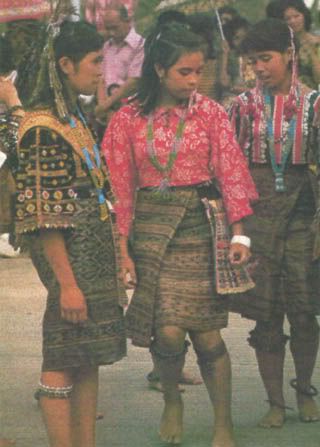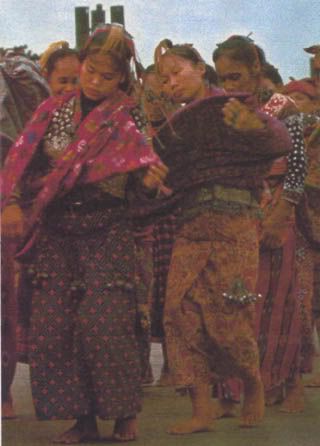 Are these Ifugao? T'boli? Something else entirely? Shame how little I know of my own country's cultural groups. Aren't those costumes just lovely? I remember how I drooled over a T'boli jacket in a tiny, stuffy antique shop in Robinson's Ermita. It was being sold for P6,000. The shopkeeper said it was for an adult, but it was so small. It looked more like a child's garment, except it was covered with embroidery and intricate mother-of-pearl beadwork. It took my breath away.